Vietnam offers an exclusive treat for anyone looking for that tropical paradise
If you ever wondered what the missing link was between China and Indochina, then look no further. Vietnam is that link from the chaos of China and serenity of Indochina. The country has some of the most stunning sceneries in the region, highlighted by Ha Long Bay.
The north is rough and adventurous where the south is shaped according to the Mekong Delta. In between you find the most stunning caves, heritage towns, and beaches. Vietnam is a more traveled country and getting off the beaten path is a bit harder than the other destinations. Nevertheless, Vietnam still has its secrets for you to uncover!
Vietnam Most Popular Destinations
you might start with the feeling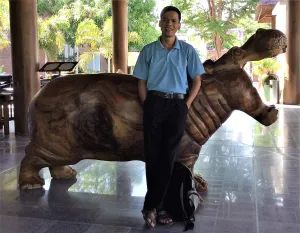 Mr. Antoine, Travel Expert Vietnam
Antoine is a very well seasoned traveler in his own country. He understands well how to take care of people and show them the most beautiful parts of his country. Antoine will make sure you leave Vietnam with nothing but inspiration.
Inspiration Tours in Vietnam
Looking for some Asia Holiday Inspiration?