Verdwaald in verschillende talen
Unique Incentive Trips, Conferences, and Getaways
Lolei Travel is a specialist creating special tour packages for particular groups and incentives. As travel experts, we understand as well as you the importance of traveling as part of a reward. We offer reward trips to our own team as well. As a respected travel agent, we are actively engaged in the development of facilities for incentive travel in the region.
To Lolei Travel, Incentive Trips includes the following aspects:
The possibilities for Incentive Travel are endless in our region. In the big cities we can couple all kinds of activities with the existing entertainment, religious and historical highlights. However, also in the quaint areas we can create equally interesting experiences with attention to detail that is unrivaled. Lolei Travel will ensure the best value for money programs and search for the best accommodation suitable to the trip. Our team shares a great deal of expertise and has worked all over the region. Together with a group of specialists we have created extraordinary memories. Lolei Travel is proud to have some of the most creative brains in the office to make a rewarding trip a long-lasting memory!
Most special arrangements are available around the main hubs in the region. Lolei Travel ventures much further and creates exceptional activities on islands, in jungles or even at people's homes. Over the years we have invested a great deal in researching the possibilities and hosted a number of groups.
Most importantly, when organizing such an event, Lolei Travel always thinks about the positive impact we can make on the local economy. It is important to us, to you as our client and to the community that money is spend wisely. As part of our own CSR (Corporate Social Responsibility) commitment, we want to make sure every dollar spend is well spend and is rewarded in its own way.
Take your employees for half a day to install water filters in the community for example. You can also aim larger and donate a new community center to a poor village. It all costs much less than you may think. The benefits could also be greater than you can imagine. Of course for the host in the first place, but for you as well.
Most Relaxing Holiday Destinations in Southeast Asia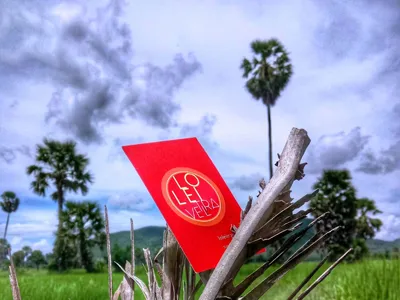 Mala, Travel Expert Cambodia
Our travel experts have seen and done it all. This is how we live our lives and this is how our travel experts want you to experience our destinations, which we proudly call our homes.
Incentive Tour Package Inspiration
Get inspired to design a tailor-made relaxing holiday in Southeast Asia
A MICE retreat like no other
From Ancient Shrines to White-Sand Shores